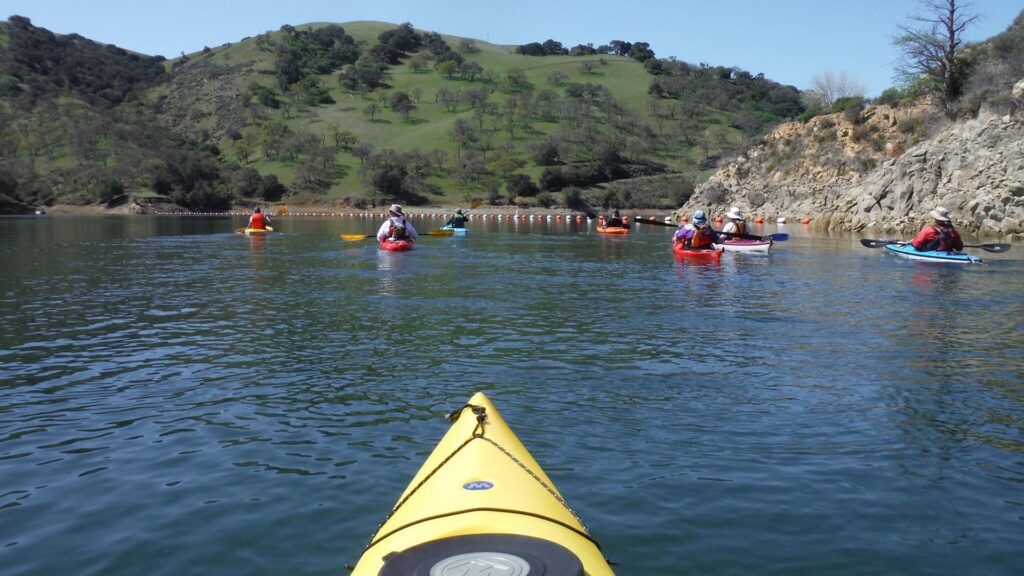 JOIN
Fees
Family: $40/year
Individual: $25/year
What the club offers:
Schedule of organized trips— in rivers, creeks, lakes, bays, esteros
Annual week long campout on a lake in the Sierras
Canoes and kayaks which, can be borrowed
Annual potluck dinner meeting
MCKC trips are intended to be friendly, social, and easy for most paddlers. Trips vary from very easy paddles appropriate for almost anyone, to trips which require a moderate level of physical fitness and boating skill. We never do "advanced" or "expert" level trips. However, nature is unpredictable and conditions may deteriorate unexpectedly.
Most MCKC trips are appropriate for both canoes and kayaks, including small recreational kayaks. You should make sure your boat is okay for a particular trip. See the trip description and rating. Most MCKC members use 16 to 17 foot two person canoes or recreational kayaks in the 9′ to 14′ range. Some use sea kayaks for longer paddles. See About our Trips for more information.
MCKC is totally non-commercial. It is not a guide service. All activities are simply opportunities for boaters with appropriate skills and equipment to paddle together. MCKC trip coordinators are not required to have training in boating or outdoor safety. We are not experts or trips guides. All water sports are potentially dangerous. Participants must asses the appropriateness of their own physical condition, skills and equipment for any activity, and make their own decisions about safety. If you are not sure contact the trip organizer before the paddle. We strongly recommend that all paddlers take lessons in boat handling, safety and rescue.
To join, please complete the following form and select you method of payment. Additionally, email or mail us a completed liability waiver form.
LIABILITY WAIVER FORM
View and download our liability waiver form.
PAY DUES